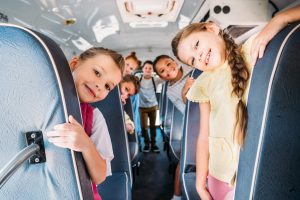 Think back on your days in elementary and middle school. The best and most memorable days in class were not the lectures and note taking, but those days when the teacher would divert from the normal routine. Whether it be a class held outdoors, or a hands-on lab in science class, those are the lessons that would stick with us for years to come. STEM education is where students lose interest the quickest, so it's important to present engaging ways for students to learn these subjects. That's where our STEM Skating Program comes in! This program works off of those hands-on and out of the norm teaching principles to help get students excited about education areas like science, technology, engineering, and math. Find out how Starlite Family Fun Center in McDonough, GA will spark your child's interest in these subject areas again!
---
You Pick the Lesson
We have multiple lessons available from Kindergarten to 12th grade and one lesson specifically designed for 9th – 12th grade. This program is available Monday – Friday.
---
Contact Us
Contact Michelle Eubanks at 770-898-0100 X 416
OR salesmanager@starliteffc.com to sign your kids up for our STEM Skating Program today!